Sailor from Cobb County gunned down in Virginia | News
POWDER SPRINGS, GA (WXIA) – The sister of a sailor found shot to death over the weekend says she has lost her best friend.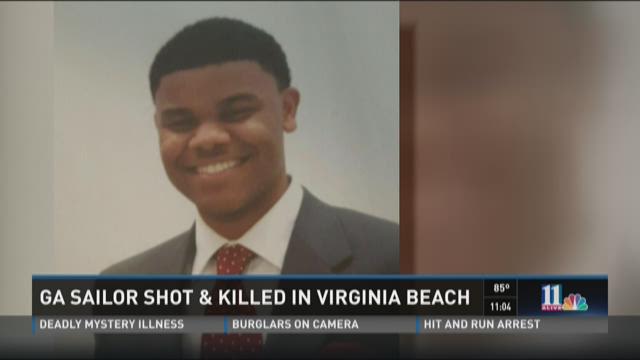 Navy quartermaster Brandon Haith was killed in Virginia, where he was stationed.
Those who knew Haith – he was a student at McEachern High School, Class of 2012 – say in their shock and grief that everyone who met him loved him immediately.
They want answers and an arrest.
Why would someone shoot this 21 year-old sailor in the head and leave him to die on the street in Virginia Beach just after midnight Saturday morning?
"Brandon was my best friend, he was my brother," said his sister, Brianna Haith.
Brianna says Brandon had just been back home in Powder Springs on leave after an overseas deployment. He was stationed on a ship in Norfolk.
She and the rest of her family are aching for police in Virginia Beach to get them some kind information about what happened to her older brother -- her best friend who she always looked up to.
"He has this way with people, that you'll meet him one time, and you just – you'll never forget him," she said. "Never."
Caleb Nesbit in Virginia Beach said he heard the shot.
"I heard a crack -- a gunshot," he said. "So, I ran out on the balcony and I see a guy laying out here in the street."
Nesbit and his parents ran up to Haith, held his hand, tried to help. But Haith died moments later.
Haith's friends and shipmates gathered at the crime scene Sunday evening to remember him, honor him -- the happy young man whose father was in the Navy, who wanted nothing more than to serve his country and make everyone he met happy, singing them a song, encouraging them.
"We're a military family, so military runs through our blood," Brianna said. "He knew where he was going. He accomplished so much in his life already. I'm proud of him. I'm so proud of him."
There's been no update on the case from Virginia Beach Police since Sunday, as detectives seek justice for Brandon Haith, and try to come up with answers for his family and friends.